The Premier Baldwin County Dumpster Rental Solution
Renting a dumpster in Baldwin County is a necessity for any type of project that requires disposal of a large amount of waste. However, it is important to find a reliable Baldwin County dumpster rental company that can enable you to dispose of all that waste quickly, economically and hassle-free. Eastern Shore Dumpster Rentals provides quick and reliable dumpster rental service in Baldwin County. Contact us at (251) 509-6035 to rent a dumpster in Baldwin County today.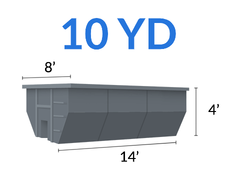 Dimensions
14'L x 8'W x 4'H
Included Tonnage
5 included
Additional Days
:
$x/day
Extra Weight
:
$75/ton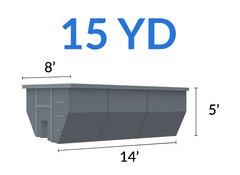 Dimensions
14'L x 8'W x 5'H
Included Tonnage
5 included
Additional Days
:
$x/day
Extra Weight
:
$75/ton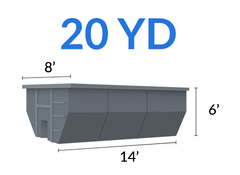 Dimensions
14'L x 8'W x 6'H
Included Tonnage
5 included
Additional Days
:
$x/day
Extra Weight
:
$75/ton
We Take Just About Everything
Some examples of the junk we haul away include
Refrigerator Disposal

Garbage Removal

Mattress Disposal

Foreclosure Clean Outs
Construction Waste Removal

Yard Waste Removal

Trash Removal

Appliance Removal
Television Disposal & Recycling

Furniture Removal

E-Waste Disposal

Hot Tub Disposal
Inexpensive Roll Off Dumpster Rentals in Baldwin County.
You don't have to dispose of a very large amount of junk or trash in order to rent a roll-off dumpster in Baldwin County. We provide varied size dumpsters to fit any size of project and to give anyone who needs to rent a dumpster an option that is ideal for them. Eastern Shore Dumpster Rentals offers dumpster rental services homeowners, business people, contractors, construction companies and communities in Baldwin County and the nearby areas.

Eastern Shore Dumpster Rentals offers three roll off dumpster sizes which customers can choose from based on the scale of their projects. These are 10 yard dumpsters, 15 yard dumpsters and 20 yard dumpsters. All our dumpsters are delivered in clean, well-maintained conditions and they are all designed for disposal of heavy debris. They are ideal for home improvement projects, commercial projects and construction and roofing projects.
Residential Dumpster Rentals
Our roll-off dumpsters are usually rented by homeowners for cleanup of yard maintenance debris, home cleanouts, small-scale renovations or remodeling projects. We offer small residential dumpster rentals for removal of almost all types of waste from home improvement projects.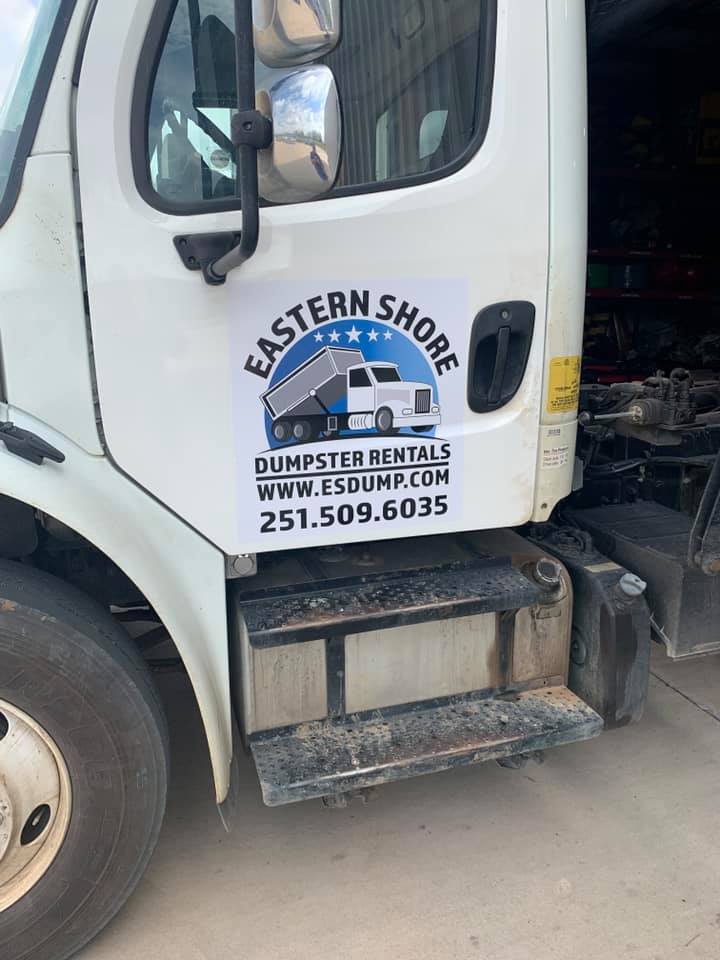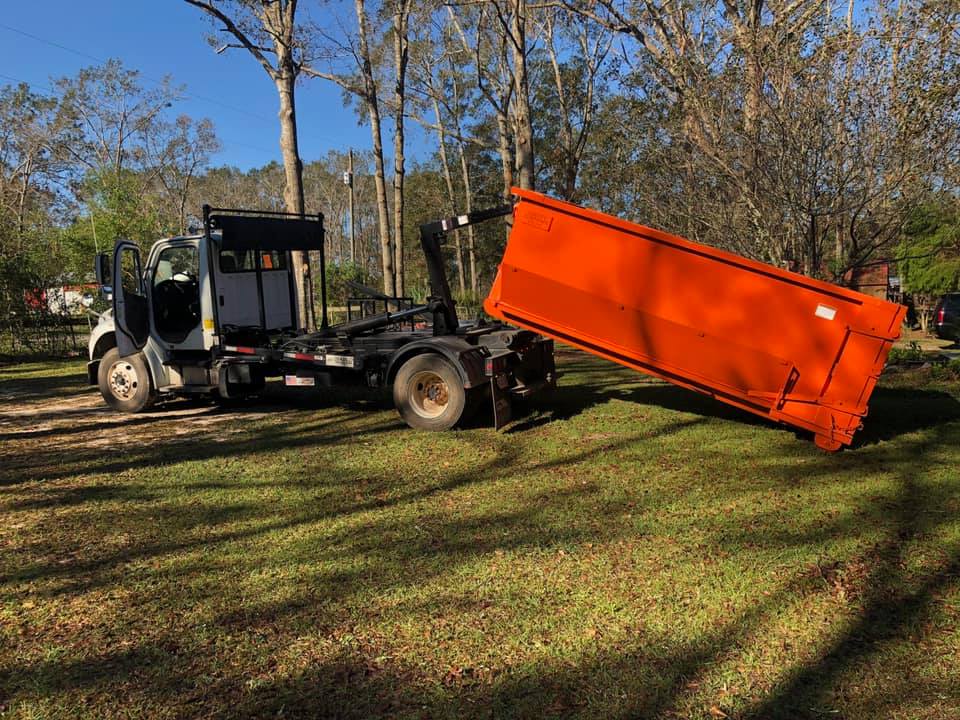 Commercial & Construction Dumpster Rentals
Construction companies and contractors usually rent large dumpsters that can accommodate multiple tons of waste or junk. If you need a large dumpster to clean up your work site or to haul large junk items like furniture or lumber; you can count on us to deliver it. We offer large dumpsters that are designed to haul up to 7 tons of waste at maximum capacity. Our rental dumpsters are also ideal for commercial projects like foreclosure or eviction cleanouts.
Baldwin County Dumpster Rental Sizes
How To Choose The Right Size?

Most people renting dumpsters in Baldwin County for the first time may not easily understand Baldwin County dumpster rental sizes and usually require the expertise of a knowledgeable and experienced person to effectively choose the right size container for their needs. Eastern Shore Dumpster Rentals have knowledgeable representatives at hand to guide customers so that they can select the best sized dumpsters for their projects.

How To Rent A Dumpster in Baldwin County?
Renting a dumpster in Baldwin County is a simple process that should take on average less than 10 minutes. You can either use our online booking option to book your dumpster and schedule a delivery or you can opt to give us a call at (251) 509-6035 to make an order. The prices of our rental are competitive but vary depending on the size of container one chooses as to how long they intend to use it.

Local authority regulations in Baldwin County require renters who have no access to private placement areas to place their rental dumpsters to first apply for a special dumpster permit and obtain it before scheduling for a dumpster delivery. This allows them to park the containers beside public streets or other areas considered as ' Public-right-of-way'. Contact us if you need more information on how to obtain a dumpster permit.

Call Eastern Shore Dumpster Rentals for hassle-free dumpster rentals in Baldwin County! We also serve other areas, so be sure to check our dumpster rental in Summerdale Al page.